Careers
Welcome to the Premier family.
Benefits
It's an exciting time to join Premier. As we continue to grow, our employees play a key role in shaping the future of media and technology - but that's not all. Full-time employees are eligible for a number of benefits and special perks.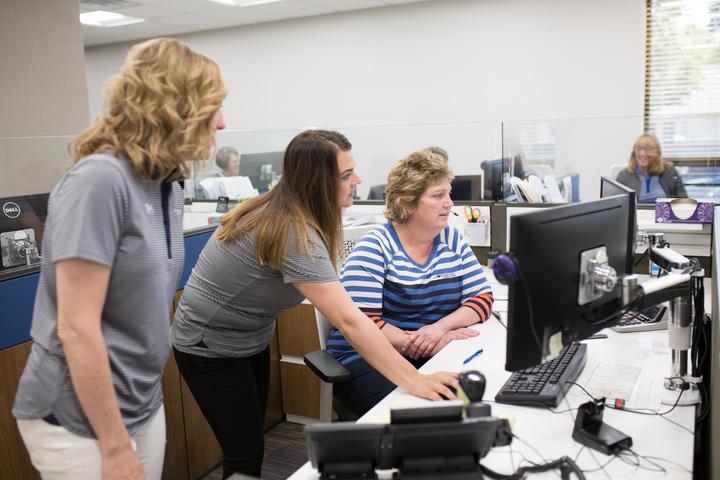 Health Plans
Employees are provided an opportunity for medical, dental, vision and prescription drug coverage, flex spending accounts as well as group life insurance and a long-term disability program.
Retirement
Employees are assisted in planning for retirement through the opportunity to contribute to a 401(k) with employer matching contributions.
Work/Life
Employees are able to balance their work life and personal time with our Paid Time Off (PTO) program, paid holidays, and an Employee Assistance Program
Qualities We Value
Motivated
We're always looking for top talent and passionate go-getters.
Dependable
Our employees care about our customers, their community, and each other, and it shows in their work, in their attitude, and in their actions.
Unique
Our employees come from a variety of backgrounds, bringing an assortment of knowledge and skills to every area of our business.
Career Opportunities
Position Type: Full Time
Office Location: Sioux Center
Premier Communications is currently seeking a full-time IT Technician to join our IT consulting division. A qualified candidate must have working knowledge of Microsoft Windows desktops as well as Microsoft Office products. Experience with servers and networks helpful but not required. The candidate will report to our office in Sioux Center.
Minimum Technical Work Experience Requirements:
Able to dynamically and positively multi-task across numerous issues and clients.

Strong verbal and written communication skills
Troubleshooting skills and the ability to implement quick solutions to technical problems.
Knowledge of personal computers and associated peripherals.
Knowledge of widely used personal computer software packages.
Highly organized
Able to take ownership of projects and complex problems and follow through with minimal supervision.
Maintain a positive attitude with colleagues and challenging customers under stressful circumstances.
Take a personal interest in the technology supported and responsibility for the quality of work performed.
Desire and self-motivation to learn new technologies and stay abreast of industry changes.
Ability to work with a diverse range of technology daily.
Typical tasks involve:
Answer calls and respond to requests for service
Triage and provide initial troubleshooting for customers
Support and manage a variety of software applications
Manage alerts, customer checklists and ticket delegation
Provide assistance as needed to IT Consultants
Assist with managing inventory process (purchasing, receiving and organizing)
Manages MSP software for customer computers
JOB REQUIREMENTS
Education/Certification:
Minimum 2-year AA degree or equivalent experience (in progress or completed)
Any technical certifications a plus
Work experience in Information Technology, tech support call center, or equivalent work and/or training experience
Physical and non-IT Requirements:
Valid Driver's license
Ability to lift, carry and move items weighing up to 30 pounds.
Position: Full Time
Location: Sioux Center
This bookkeeping position will assist with bank reconciliations, cash receipt posting, accounts payable processing, general ledger reconciliations, grant accounting and tax filings. Attention to detail, accuracy and organizational strengths are necessary to excel in this job.  The ideal candidate would be proficient with Microsoft Office applications.    
Premier Communications offers a comprehensive wage and benefit package that includes health and dental insurance, 401(k) retirement plan, along with paid time off for vacations and holidays.