Careers
Welcome to the Premier family.
Benefits
It's an exciting time to join Premier. As we continue to grow, our employees play a key role in shaping the future of media and technology - but that's not all. Full-time employees are eligible for a number of benefits and special perks.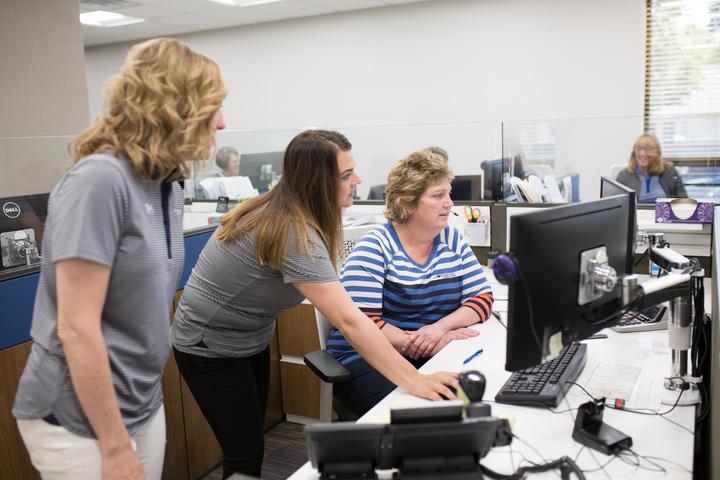 Health Plans
Employees are provided an opportunity for medical, dental, vision and prescription drug coverage, flex spending accounts as well as group life insurance and a long-term disability program.
Retirement
Employees are assisted in planning for retirement through the opportunity to contribute to a 401(k) with employer matching contributions.
Work/Life
Employees are able to balance their work life and personal time with our Paid Time Off (PTO) program, paid holidays, and an Employee Assistance Program
Qualities We Value
Motivated
We're always looking for top talent and passionate go-getters.
Dependable
Our employees care about our customers, their community, and each other, and it shows in their work, in their attitude, and in their actions.
Unique
Our employees come from a variety of backgrounds, bringing an assortment of knowledge and skills to every area of our business.
Available Positions
Premier Communications is seeking an IT Technician to join our IT Consulting team in Sioux Center, IA. In this role you will be responsible for providing initial troubleshooting for our contracted business customers.  Additionally, you will be assisting the IT consulting team with daily tasks including, computer setup, alert management, inventory management, and other duties assigned by the supervisor.  You will be involved with a company that delivers technology solutions for their customers, not just for today, but for the future.  
Technical experience is preferred.  Valid driver's license and good driving record required. The ideal candidate would be well organized and have the ability to work in a fast-paced environment.
Premier Communications with headquarters in Sioux Center, Iowa offers a comprehensive wage and benefit package that include health and dental insurance, 401(k) retirement plan, along with paid time off for vacations and holidays.
For more details about this position, please email us.
Please submit Cover Letter, Resume and References to:
Premier Communications
Attn: Human Resources
PO Box 200
Sioux Center, IA 51250
resume@mypremieronline.com
We are an Equal Opportunity Employer