Experience worry-free IT
Our team of experts can help you design, install and manage your network and IT infrastructure. Experience worry-free IT.
We are IT Strategists
Premier Network Solutions specializes in custom, end-to-end IT system planning and implementation. We don't believe in "one size fits all." We work with you to design a system and a set of services that will work for your business.
Analyze & Assess
First, we listen to your goals, your business objectives and your financial considerations. Then, we assess your current IT infrastructure and determine where there are gaps, inefficiencies and dangers.
Design & Build
Based on your feedback, we create a plan for your business that addresses your critical IT needs, hardware strategy, and network security. Once a plan of action has been agreed upon, we work behind the scenes to order your equipment, track the delivery, and gather the needed elements.
Install
We work on-site at your office to unwrap the boxes, install the equipment and make sure it works properly. Or, we can assist you over the phone or via remote support, depending on the solution.
Manage & Maintain
It's an ongoing process, your technology may be up-to-date today, but it may need an upgrade or patches the following week. We will provide ongoing oversight to ensure proper security and safeguards are in place. In addition, we meet on a regular basis to ensure we are meeting your current needs and planning for your future goals.
Our Services & Specialties
From maintaining servers and securing your systems to making the most of the cloud, count on Premier Network Solutions to manage your IT while delivering unparalleled service and support every step of the way.
Safety, Vulnerability & Risk Management
Hardware & Software Integration
Cloud Services
Network Design & Management
Server Setup & Support
Service & Support Levels
Is your business having network, hardware or software issues? Premier Network Solutions' staff is available to answer your questions and provide troubleshooting with remote or onsite support options for businesses of all sizes.
Level 1
---
One-time Help with a Specific Issue(s)
Does your business have a single IT challenge or installation and need some additional man-power? We'll provide you the supplemental IT support you need to get the job done.
Level 2
---
Supplement Your Internal IT Staff
Have an in-house IT department or IT manager? Managing day-to-day IT operations can challenge even the largest IT staff. Premier Network Solutions can lend outside perspective and specialized knowledge to perfectly compliment your current staff. We play well with others, we promise.
Level 3
---
Completely Outsource Your IT
Outsourcing your IT can provide you with access to greater expertise and specialized skills. Don't let your business suffer from lack of IT manpower, skill sets or experience, we've got you covered.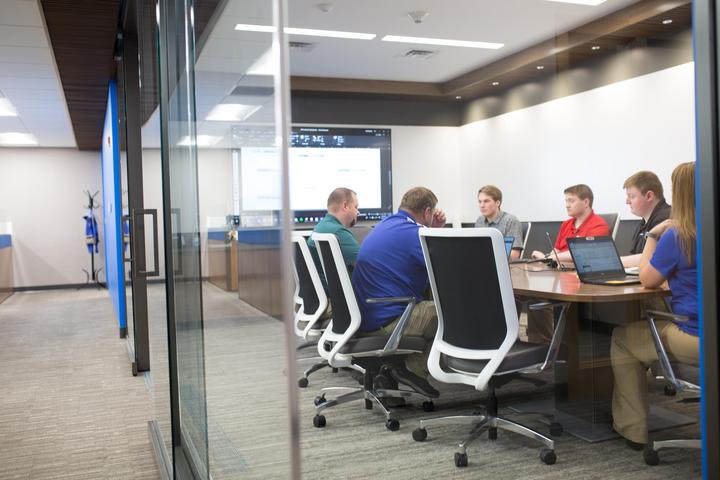 Our People, your partners
We add the human touch to IT