Business IT Team
Meet the people that make it possible.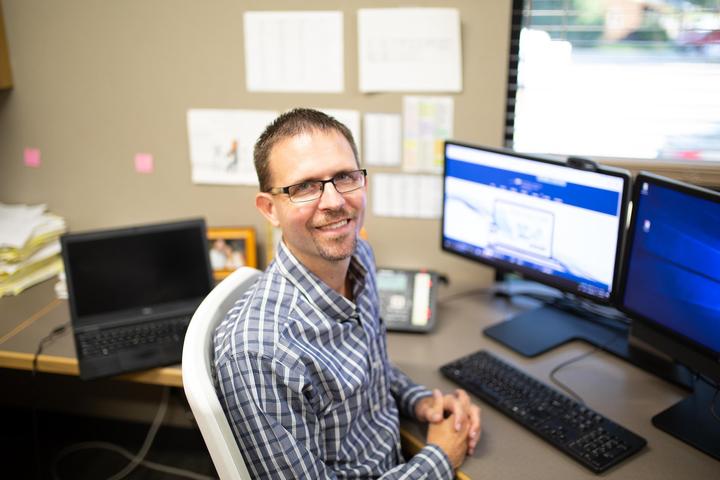 Frank Bulk
CTO
Frank is the CTO for Premier Communications and Premier Network Solutions. He spends much of his time managing Premier and FIberNet's transport and access networks, collaborating with business and wholesale customers, and identifying additional operational efficiencies that increase service quality. Previously, he was a contributing editor for Network Computing Magazine and InformationWeek covering mobility and wireless technologies and the Network Administrator at Dordt College. Frank holds undergraduate degrees in Computer Science and Mathematics and attended Syracuse University's School of Information Studies Master's program in Telecommunications and Network Management. In his free time, he enjoys spending time with his family, reading, serving in his church, and gardening.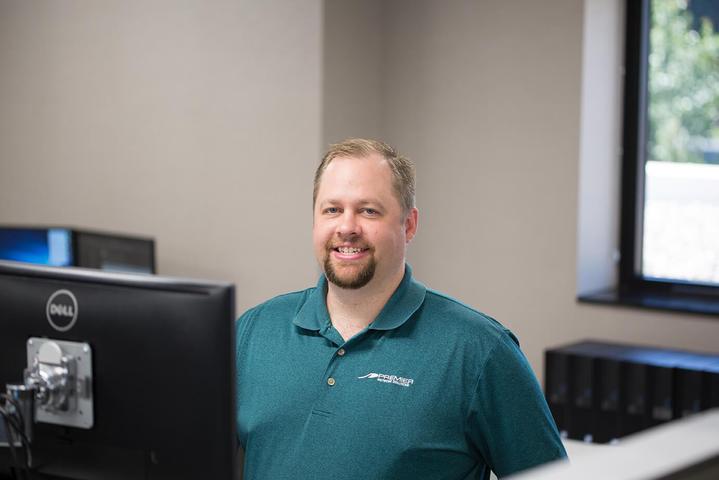 Josh Folkerts
Senior Network Consultant
Josh is the Senior Network Consultant for Premier Network Solutions. He attended Taylor University and graduated with a BS in Biology Education. He went on to receive his master's degree in Information Systems Technology from Keller Graduate School of Management. Josh then taught Biology at Illiana Christian School for 7 years until he moved to Sioux Center and accepted a job as the Technology Coordinator at Sioux Center Public Schools and lead a technology coordinator user group. He joined Premier Network Solutions in 2011 and now has more than 15 years of experience. When he's not working, Josh enjoys watching his children's activities and participating on the worship team at his church.
Kirk Kinrade
IT Consultant
Kirk is an IT Consultant for Premier Network Solutions. Kirk has gained IT experience in a variety of industries throughout the past 10 years of his career and home computer work. He began with an internship Sioux Center Community Schools as a Technical Assistant doing IT support and hardware repair. He then went to Interstates and worked as an IT Intern providing technical support for users. The following years were spent at Nor-Am Cold Storage as an IT Intern, setting up cables and wireless networks in storage areas, as well as at Groschopp as an IT Support Specialist doing network and system administration. Kirk's work experience, combined with a Network Administration and Security degree from Western Iowa Tech Community College, an additional LAN Technician Diploma and various certifications have paved the way for his specialty in the networking side of IT. He now works on network mapping, VLAN implementation, firewalls, server virtualization, network management, and customer support. Kirk is a fan of classic cars and participates in the Sioux Center Classic Cruisers' Car Club doing fundraisers, food drives and donating to various organizations. He also sings in his church choir and enjoys playing board games and video games with friends.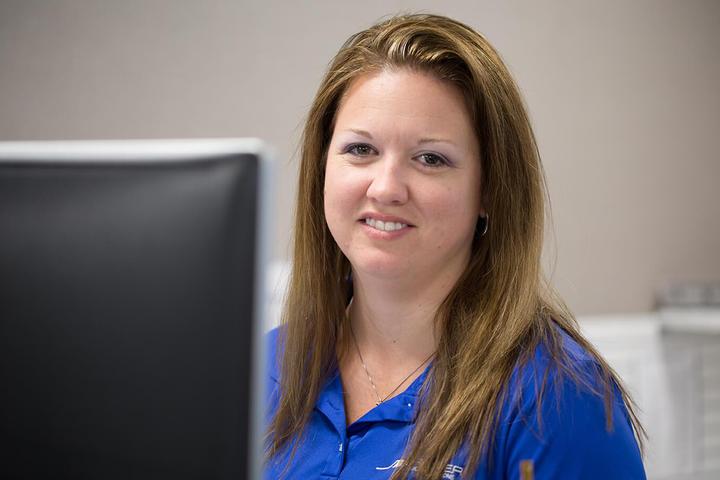 Jessi Holtrop
IT Consultant
Jessi is an IT Consultant for Premier Network Solutions. With a Bachelor's Degree in Computer Science from Northwestern College in Orange City, Jessi has spent more than 17 years in the IT field. She began her career as an IT intern at Well's Blue Bunny. Shortly after graduation, she began working at TransOva Genetics doing Network Administration. Most recently, Jessi was an IT Systems Analyst at Sioux Center Health. Her past job experiences have given Jessi a gift for identifying IT issues and implementing efficient solutions. Jessi's primary responsibilities include troubleshooting network issues, maintaining customers' network infrastructures and looking for ways to ensure customers' networks are secure. Additional HIPPA and CJIS certifications give Jessi the ability to do work for health institutions and law enforcement agencies. When she's not working, Jessi volunteers her time as a member of the Maurice Board of Adjustments, teaches Sunday School in her church and does activities with her husband and three children.
Tony Altena
IT Consultant
Tony is an IT Consultant for Premier Network Solutions. He is primarily responsible for answering customer phone calls, initial troubleshooting and questions and coordinating with the Network Consultants. He also manages office-based IT tasks such as Windows updates, software deployment, and antivirus software. Tony has over 5 years of various IT background and electronics experience. When he's not a work, Tony enjoys playing games and going for walks with his wife and two children, working around the house, and attempting to fix up an old Ford pickup.
Blake Boone
Technology Coordinator
Blake is a Technology Coordinator for Premier Network Solutions. He handles customer phone calls and initial troubleshooting and assists the IT Consultants. He also manages the ticketing and alerts systems, Windows updates, and MSP software. Blake attended Northwest Iowa Community College and worked for the City of Sioux Center before joining Premier Network Solutions in 2020. Blake enjoys tinkering with technology outside of work, but also likes to spend his free time with his family - playing games with his nieces and nephews, watching TV with his wife, or playing with his cats. He also volunteers as a table parent at his church where he enjoys visiting with students each week.